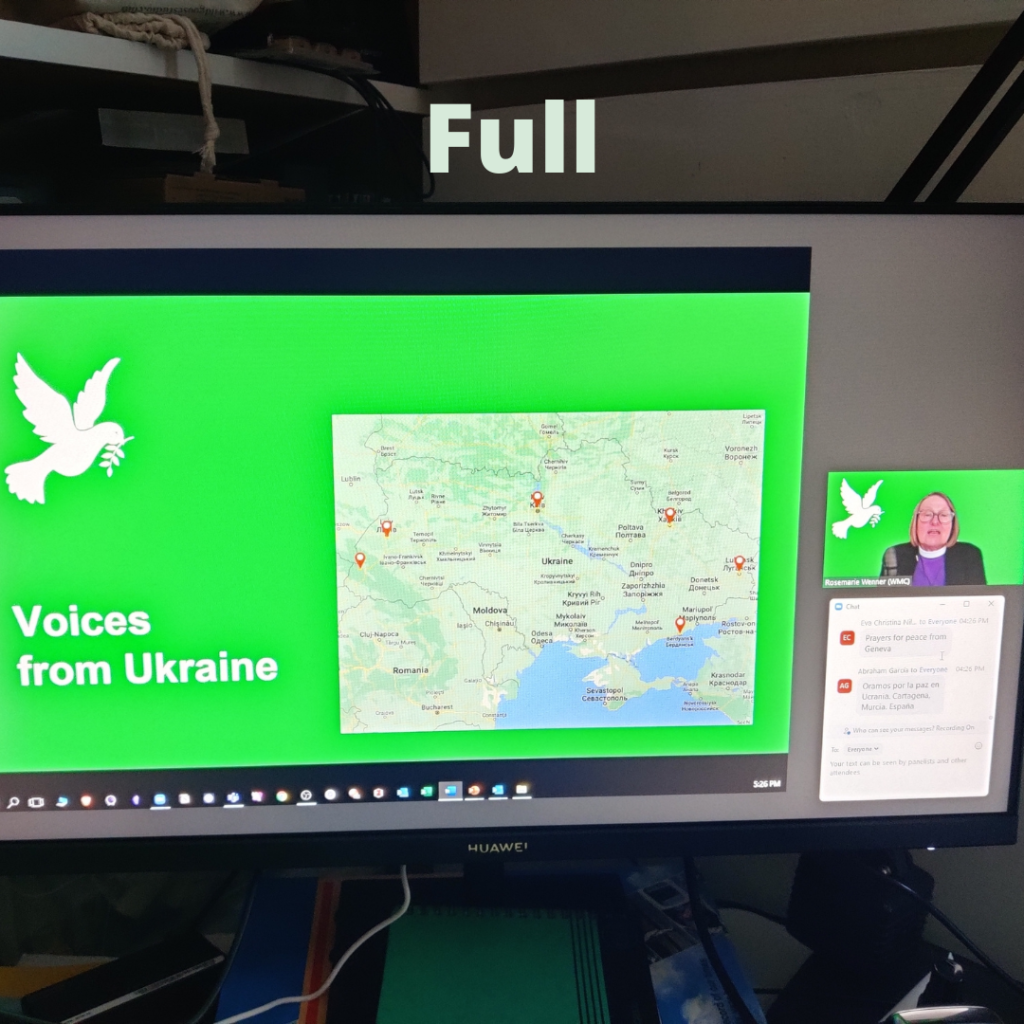 I'm starting the photo-a-day challenge again, this time through the season of Lent. A word has been selected for each day (see umc.org/lent22), drawn from lectionary readings for the season – then I try to be present enough during the day to spot something I can photograph that connects in some way with that word.
Today's word, 2nd March (Ash Wednesday), is Full. The photo is a screenshot from an international prayer meeting for Ukraine that took place this afternoon, organised by multiple denominations/networks and attended by over two thousand people from around the globe.
The earth is full of God's glory, and full of people with compassion and kindness. In the face of great danger and possible despair I am reminded that I can be hope for the people of Ukraine, I can boldly pray for protection and softened hearts and provision of needs, I can pray for the powerful presence of God to fill basement shelters and war rooms alike.
Holy Spirit, help the people of Ukraine and Russia to know the love of Christ that surpasses knowledge, and fill your people to the measure of all the fullness of God.
The Methodist Church in Ireland will gladly receive your donations to help our partner churches in the region bring help to those who need it – visit www.bit.ly/mciukraine
I'll share (hopefully!) daily photos on www.instagram.com/rjharte